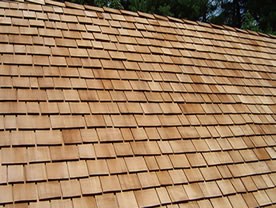 Cedar Shingles
Cedar is a low-density softwood, meaning that it has an open cell structure, unlike many siding materials. This makes it a light wood that is easy for construction, as well as making it a terrific insulator. Because of the density, less heat is transported through the wood, keeping heat from escaping in the winter and the cool air from escaping in the summer. Similarly, as it reduces heat flow, it creates a natural acoustic barrier. Cedar is also a sustainable, durable wood, whether painted, treated or left untreated.
Asphalt Shingles
Main reason why asphalt shingles are so popular is because of their relatively low cost and relative ease of roof installation, using asphalt shingles. Asphalt shingles will also last a rather long time – on average, a 30-year shingle will last about 15 years, depending on factors like your geographic location, type of your roof underlayment, roof pitch, ventilation system utilized to keep the attic space cool and free of moisture, and of course, the type of asphalt shingles used. See examples here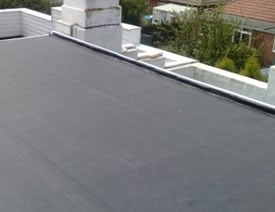 EPDM Roofing
Durability, design versatility and installation ease are among the many reasons ethylene propylene diene monomer (EPDM) is the most popular material for both new and reroof low-slope roofing applications.
Hydro Stop Roofing
Hydro-Stop Roofing is a world leader in the manufacture of environmentally safe green roofing system and waterproofing systems. Hydro-Stop roofing is formulated to provide permanent solutions to water ingress problems throughout the entire building envelope.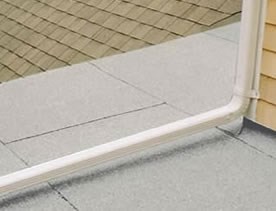 Modified Bitumen Roofing
Modified Bitumen roof systems consist of one, two, or three ply systems. The type of substrate will often determine the type of system being installed. Modified membranes can also be installed in conjunction with built-up roof materials (such as multiple plies of fiberglass felt) to form a "hybrid" roof system. Modifieds have proven performance on residential, commercial, and industrial applications.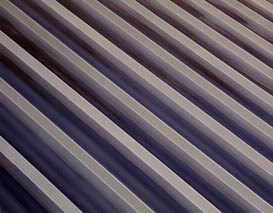 Fiber Roof Coating
Roof coatings help save costs, roof problems and avoid the disruption that comes with replacing roofs due to damages. The coatings can be used to restore roofs made of metal, asphalt, polyurethane foam and modified bitumen among others types.